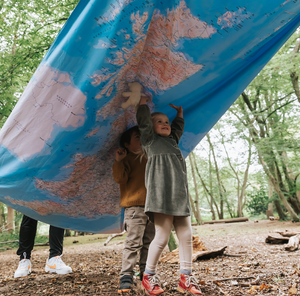 Why we manufacture in the UK
With the climate crisis at the forefront of all of our minds, it is becoming ever more apparent that making environmentally conscious choices is a necessity for us all. Many businesses are turning to 'green washing', focusing on eco-centric marketing, to appear environmentally friendly, whilst still racking up an immense carbon footprint by mass importing goods from overseas. Many of these goods are also produced cheaply and in bulk therefore generating a lot of waste.
At PACMAT, our mats are printed, cut and sewn in Britain on fabrics from Oeko-Tex certified suppliers.
Not only does this help to keep our carbon footprint down, but it allows us to support local businesses too.
Read more about our manufacturing promise here. We still have a long way to go, but it's a start. 
---