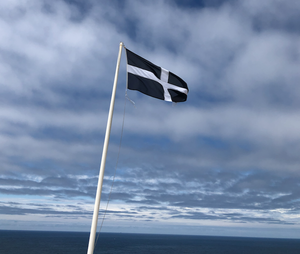 Walk to Lands End
While the others were surfing we took Basil for a walk to Lands End. It's a coastal path with great views all the way and a few interesting ruins and wrecks to explore.
Of course, we had a picnic en-route. Lands End itself isn't a place I'd choose to stop, but it's great being able to see the Scilly Isles.
. 
Basil, always hopeful for a bit of picnic.
. 
A little relax on the way back.
---