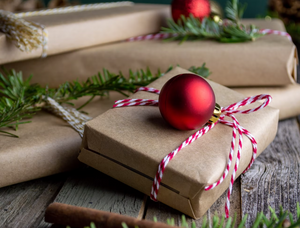 The Ultimate PACMAT Gift Guide 2022
We know this time of year can be overwhelming. We know that it can be hard to choose among our many options, since every person has different preferences and needs! Here are eight gift ideas from us at Rubbastuff to offer as inspiration for discerning shoppers. Click the product image or link to be taken to that page!
Thank you so much for supporting us this holiday! (Don't forget to treat yourself, too.)
8 Gift Ideas for That Person in Your Life (Including You)
For sandy beaches, ancient forests, and the daily commute. Our most compact, portable PACMAT guarantees a bright spot to sit in no matter where the winds may take you. A little piece of sunshine that can lighten up any dreary winter day, you're protected from even the dampest of park benches with our waterproof ripstop nylon and a thermal layer.
This beautiful picnic blanket is a whimsical representation of some of our favourite landmarks. A great learning opportunity and a comfy spot to sit, all in one! Throw in a buggy hook for ease of carrying. (We know how full those bags can get.) When not in use, it makes a fun wall hanging in any play space.

Plenty of space for friends and cheese boards. Or keep it in rotation year-round with a hot picnic! This cool-toned dark blue picnic mat provides an excellent, simple backdrop for meals of all kinds and outdoor-friendly games with friends. It's not here to take centre-stage, and we love that chic simplicity.
We're drooling over this absolutely gorgeous print designed by Gabby Malpas. This is an outstanding gift for artists, green thumbs, and virtually anyone who would have love for this stunningly evocative watercolour. Truly a statement piece of kit for anyone who likes to live life beautifully.
A practical, sleek, versatile design. The Solo size offers ample space to stretch out and enjoy those beautiful big skies. Its neutral look also makes it a safe choice across the board. The Signature Grey, with its little purple detailing, is truly a crowd-pleaser.
A fun, new map designed by our friends at Urban Good, CIC! A great gift for students new to the capital and countryside converts who miss a bit of home. With its lush greens and satisfying textures, we can't get over the way this map does nothing to compromise aesthetics for practicality.
He'll probably say "That's alright, innit?" with a cheeky grin and you'll bask in that glow for days.
Or, one for every grandchild!
You really can't go wrong with how gorgeous this Special Edition PACMAT is. This is another sumptuous watercolour creation from Gabby Malpas! The butterflies are beautifully rendered and the gold backing is just shiny enough. As pointed out to us by one customer, this could make a great waterproof lap covering for wheelchair users with the gold side (waterproof side) up.
Honorable mention:
The one family member with a really big stocking: 
Need more variety in your gifts? Check out our beautiful and informative playing cards, in Tree, Alpine Flower, and Wildflower themes, which are the perfect stocking stuffer to go with any of our picnic mats. (Though Go Find It is a slightly more wind-resistant option...)
(And don't forget to grab your pegs and tablecloth clips! Each set of 4 act as lifesavers on a blustery day, coming in their own pouches for easy storing. They can even be looped with a PACMAT's drawstring using a carabiner so you're never stuck looking for them!) 
Thanks again for supporting our Made in the UK products! More and more of them are arriving with our new recycled ripstop nylon and we couldn't be more thrilled. Using recycled materials is one more step towards sustainability and ethical manufacturing. We're so glad to feel the support from our amazing customers for these moves towards an evermore sustainable future.
Happy picnicking!
---