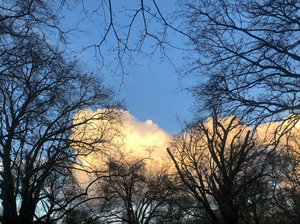 Take a hike
PACMATs are designed with walking and hiking in mind. We love to earn our picnic, reaching the highest point or most hidden place on foot, with the reward of a sit down and a feast once we get there.
After a munch and a chat it's great to have a bit of time out to lie on our PACMAT, relax and watch the clouds go by before the journey back. Here's a handy guide to cloud spotting for just those busy moments.
Thank you to Bel Dixon for the link to the cloud spotting guide.
---