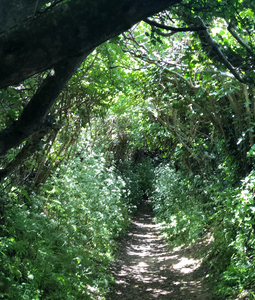 Still and Still Moving
What a wonderful weekend at the OD Arts Festival
There was so much to see and do I couldn't manage to fit it all in! Here are just a few of the highlights:


Welcome drinks on the lawn of Coker Court followed by a reading in the church, A Grounding by Eleanor Duffin and Owen Lloyd. Along with a performance in front of Coker Court, Echoed Ecstasy by Clare Whistler.
Holloways and Hide-aways-Walk with Sara Trillo
A walk around East Coker listening to stories inspired by local folklore, hearing about smugglers paths and hiding places.
Seaweed in the Fruit Locker at the Twineworks.
LGBTQIA+ sea shanty choir performing adapted folk songs at the fabulous Twineworks in West Coker, Britains only surviving Victorian twineworks.
Cuckoo by Laura Hopes in the Orchard.
Where it was lovely to bump into Rachel Mead
Silent Disco on Saturday night.
Oh, how we danced. So much fun!!

Well done Simon, Chantelle, Cat and team.

Another fantastic festival!

And all easily reached from London by train and bike.
Of course we had our The Mendips and Glastonbury PACMAT with us.
---