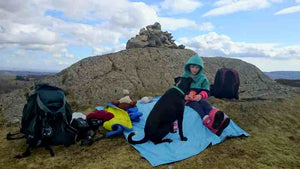 Soft, strong and very, very light!
Kids of the Wild have been putting the PACMAT Signature Family through its paces.
"Enter the innovative PACMAT, a waterproof family-sized picnic rug (140cm x 140cm) so light and compact it's barely noticeable among the bottles and clothes in an average family backpack. And for in-car space saving it even fits in a welly boot!"
Read the PACMAT review by Kids of the Wild here.
---