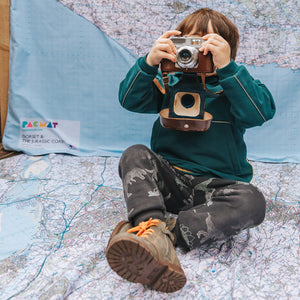 RSPB Big Garden Birdwatch
Have you signed up for the Big Garden Birdwatch?

Did you know that this Friday 28 - Sunday 30 January, you can play an important part in helping the RSPB with their annual Big Garden Birdwatch? And it couldn't be easier! Simply pick one hour across the weekend and count the birds you see in that time. It's the perfect excuse to experience fresh air and wildlife this weekend.
Set up camp with a PACMAT, grab the binoculars, and see what you can spot!
If you fancy spotting even more creatures, try using a Nature Trail Pocket Pal, available to download for free. 
Photo features Kai wearing his forest green Kidunk top.
Bird illustration: Vecteezy
Photo: Alexander Newton
---