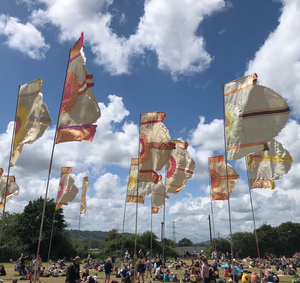 PACMAT at Glastonbury
How handy was my PACMAT at the festival? 
Enjoying the view above the Ribbon Tower.
Waiting for the next band.
Spotted an old Glastonbury PACMAT in the crowd.
A relaxing early Sunday afternoon at the Pyramid with Herbie Hancock.
Waiting at the Other Stage.
And another stage!
Getting chilly at the Pyramid. The Solo worked a treat as an extra layer on my shoulders, and later as a sarong. 
And when it was all over. Recovery.
---