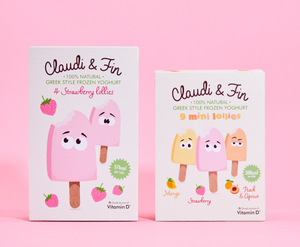 National Picnic Month Giveaway!
It's National Picnic Month and that means it's the perfect time to stock up on some favourite frozen treats to make the most of the summer weather with the little ones.
We are teaming up with Claudi and Fin to give you a chance to win a Gabby Malpas lolly print PACMAT, and 10 packs of their delicious lollies.
Claudi and Fin ice lollies are fruity, creamy and contain no hidden nasties. They are naturally low sugar making them a great way to cool down this summer, without the sugar crash afterwards! 
PACMATs are machine washable - essential when pairing ice lollies with kids on a hot day and are designed to be super light weight, compact and waterproof, making them perfect for any everyday adventure.
Follow the link to enter before 28 July!
---