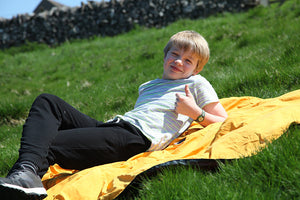 Family gathering in Dovedale
It was Grandad's 80th. They live in Chester. We are in London. So we thought a great place to meet would be the Peak District. Beautiful scenery, good walks and a very pleasant place to stay. 
Our rooms at the Isaak Walton Hotel looked out over a wonderful landscape. We could see people clambering up and down the hill like ants. All working hard.
We had a lovely meal in the restaurant, a night cap in the cosy bar and got up early for a long walk while the Grand Parents had a look around the National Trust House, Ilam Park. It was quite a long way for the kids, so our PACMAT rest stops were welcome at regular intervals.
 What a great way to celebrate.
---