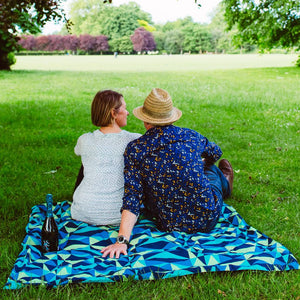 Best Picnic Blankets 2020

Stylish and waterproof picnic rugs.
The essential packing item for outdoor meet-ups.
By Ellie Davis, Evening Standard.
"...As lockdown restrictions have loosened to allow us to spend time with family and friends outside of our household as long as it's done outside, it's time to step up your al fresco seating options and a picnic blanket is the easiest and most cost effective place to start..."
Read the article here.





Harlequin Waterproof Family Picnic Mat

This bold, geometric print picnic mat comes in a variety of sizes to suit your needs. It is also super soft and cosy while also being waterproof and quick-drying. Due to the microfibre polyester fabrication, it sheds water so that you stay dry whether the weather turns or when on the beach.
---