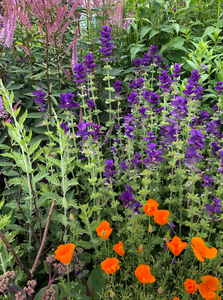 Best Bee Friendly Flowers for Summer and Autumn
As part of Bees' Needs Week why not plant some beautiful bee friendly flowers?
From June to September try Allium, Cirsium Rivulare and Foxgloves, as well most herbs, to help nature's pollinators thrive.  

From September to December Caryopteris, Dahlias (single-flowered) and Ivy will keep bees keen on your garden throughout the season!"
Read more about flowers for bees here.
See our Jennie Maizels Bee PACMAT here.
---